---
National Oceanic & Atmospheric Administration

---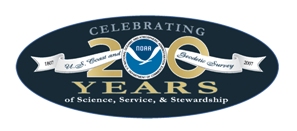 ---
National Weather Service
---
National Hurricane Center

---
Hurricane Reconnaissance Organizations (The Hurricane Hunters)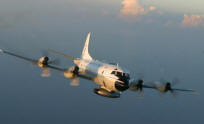 ---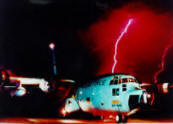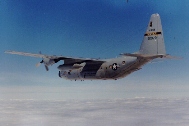 ---
Amateur Radio Station at the National Hurricane Center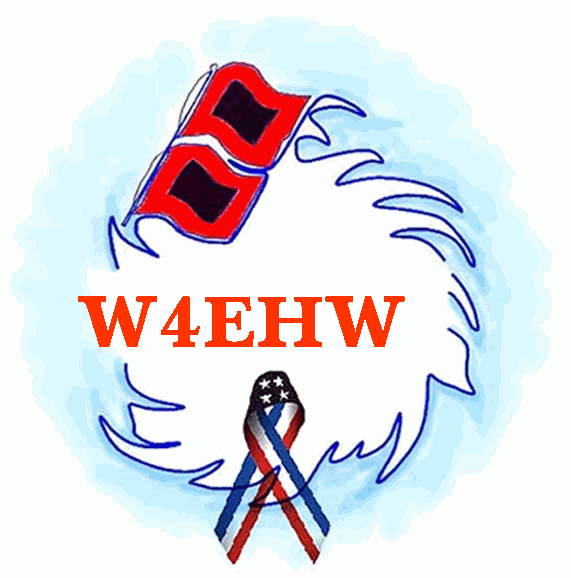 ---
National Weather Service Forecast Office Melbourne, Florida
National Weather Service Forecast Office Tampa Bay, Florida
National Weather Service Forecast Office Pensacola, Florida
National Weather Service Forecast Office Tallahassee, Florida
National Weather Service Forecast Office Key West, Florida
National Weather Service Forecast Office Miami-South, Florida
National Weather Service Forecast Office Jacksonville, Florida
---
NOAA JETSTREAM ONLINE SCHOOL FOR WEATHER

---
Federal Emergency Management Agency (FEMA)

---
Florida Division of Emergency Management (SERT)

---
Ambient - Virtual Weather Station


---
Welcome to AccuWeather.com! - The World's Weather Authority

---
American Meteorological Society
---
Bahamas Department of Meteorology


Welcome to The Bahamas Department of Meteorology

The Government of the Bahamas

South Bimini Home Owners Port Royale Weather Station

Barometer Bob - Abaco, Bahamas

Hopetown Weather Station - Abaco,Bahamas

Hopetown Weather Radar - Abaco, Bahamas

Bahamas Local Radar Loop
(Updated 8-24-2020)

Radar Loop From Miami

Radar Loop From Cuba
---
Barbados Weather


---
Belize National Meteorological Service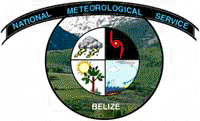 ---
Bermuda Weather

---
Canadian Weather

---
Cayman Islands Weather

---
Citizen Weather Observer Program (CWOP)

---
Colorado State University

---
Davis Weather Instruments

---
European Centre for Medium-Range Weather Forecasts

---
Florida State University

---
HAMWeather

---
Institute of Meteorology of the Republic of Cuba

---
Intellicast

---
Meteorological Service Jamaica

---
Lightning Detection and Data
---
Meteorological Service of the Netherlands and Aruba has been replaced by Aruba and Curacao Meteorological Departments











Aruba Meteorological Department

---
Curacao Meteorological Department

---
MoreWeather

---
NASA and NASA Earth Science Office

---
Navy-NRL Tropical Cyclone Page

---
Pennsylvania State University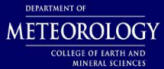 ---
PWS - Personal Weather Stations

---

---
Republic of Panama Hydrometeorology

---
Storm2K

---
The Weather Channel
---
Tropical Atlantic

---
Unisys Weather

Unisys appears to have been assimilated by a company called SAIC
and it would appear they aren't freely sharing the data they have inherited.

The URL Below has a link to Historical Tropical Cyclone Storm Tracks in a ZIP file.
---
University of Michigan
---
University of Wisconsin-Madison Space, Science and Engineering Center Cooperative Institute for Meteorological Satellite Studies

---
Weather Flow - Tempest Weather Stations
---
Weather for You
---
Weather Underground
---
WeatherUSA
---
Radar Sites from the National Weather Service
---
On December 17, 2020, the National Weather Service updated the web application hosted at radar.weather.gov. We are in the process of evaluating how to best handle dislaying those updates. Thank you for your patience while we make the necessary adjustments to this Web Page and any other Web Pages that maybe affected.
---
USA Radar Sites from Various Locations along the Atlantic, Caribbean Sea & Gulf of Mexico
---
---
---
NWS - Enhanced Doppler Radar National Mosaic Loop

(Updated 07-20-2021)

San Juan, Puerto Rico Radar Site

(Updated 07-20-2021)

Guantanamo Bay, Cuba Radar Naval Oceanography Portal

(Added 8-20-2020)

Guantanamo Bay, Cuba Naval Radar Site

(Added 8-20-2020)

Key West, Florida Radar Site

(Updated 07-20-2021)

Miami, Florida Radar Site

(Updated 07-20-2021)

Melbourne, Florida Radar Site

(Updated 07-20-2021)

Tampa Bay, Florida Radar Site

(Updated 07-20-2021)

Jacksonville, Florida Radar Site

(Updated 07-20-2021)

Tallahassee, Florida Radar Site

(Updated 07-20-2021)

Northwest Florida Radar Site

(Updated07-20-2021)

Mobile, Alabama Radar Site

(Updated 07-20-2021)

New Orleans/Baton Rouge, Louisiana Radar Site

(Updated 07-20-2021)

Lake Charles, Louisiana Radar Site

(Updated 07-20-2021)

Houston/Galveston, Texas Radar Site

(Updated 07-20-2021)

Corpus Christi, Texas Radar Site

(Updated 07-20-2021)

Brownsville, Texas Radar Site

(Updated 07-20-2021)
---
NWS Local Standard Radar
---
NWS - Enhanced Doppler Radar Large National Mosaic Loop

(Added 06-08-2022)

NWS - Enhanced Doppler Radar Small National Mosaic Loop

(Added 06-08-2022)

San Juan, Puerto Rico Radar Site

(Added 06-08-2022)

Guantanamo Bay, Cuba Radar Naval Oceanography Portal

(Added 8-20-2020)

Guantanamo Bay, Cuba Naval Radar Site

(Added 8-20-2020)

Key West, Florida Radar Site

(Added 06-08-2022) (Updated 10-18-2022)

Miami, Florida Radar Site

(Added 06-08-2022) (Updated 10-18-2022)

Melbourne, Florida Radar Site

(Added 06-08-2022) (Updated 10-18-2022)

Tampa Bay, Florida Radar Site

(Added 06-08-2022) (Updated 10-18-2022)

Jacksonville, Florida Radar Site

(Added 06-08-2022) (Updated 10-18-2022)

Tallahassee, Florida Radar Site

(Added 06-08-2022) (Updated 10-18-2022)

Northwest Flrida Roadar Site

(Added 06-08-2022) (Updated 10-18-2022)

Mobile, Alabama Radar Site

(Added 06-08-2022) (Updated 10-18-2022)

New Orleans/Baton Rouge, Louisiana Radar Site

(Added 06-08-2022) (Updated 10-18-2022)

Lake Charles, Louisiana Radar Site

(Added 06-08-2022) (Updated 10-18-2022)

Houston/Galveston, Texas Radar Site

(Added 06-08-2022) (Updated 10-18-2022)

Corpus Christi, Texas Radar Site

(Added 06-08-2022) (Updated 10-18-2022)

Brownsville, Texas Radar Site

(Added 06-08-2022) (Updated 10-18-2022)
---
Radar Sites from Mexico, Canada, Bermuda, Cuba, Martinique, the Netherlands Antilles/Aruba, Panama, Belize and the Bahamas
---
---